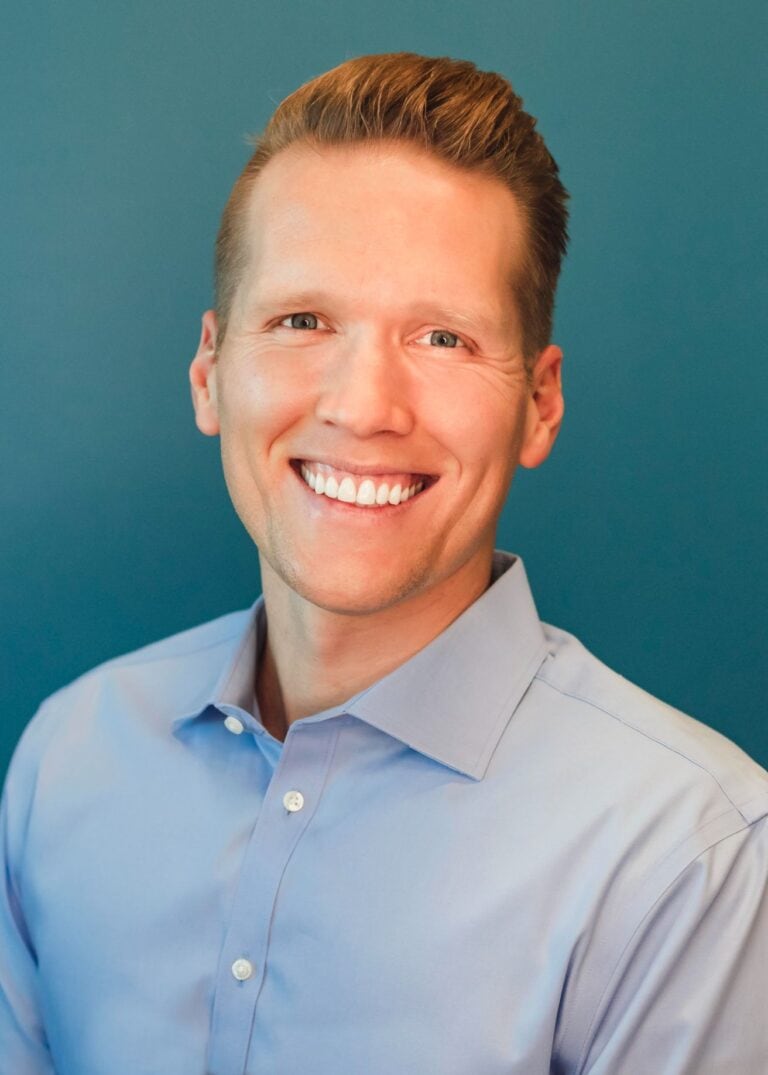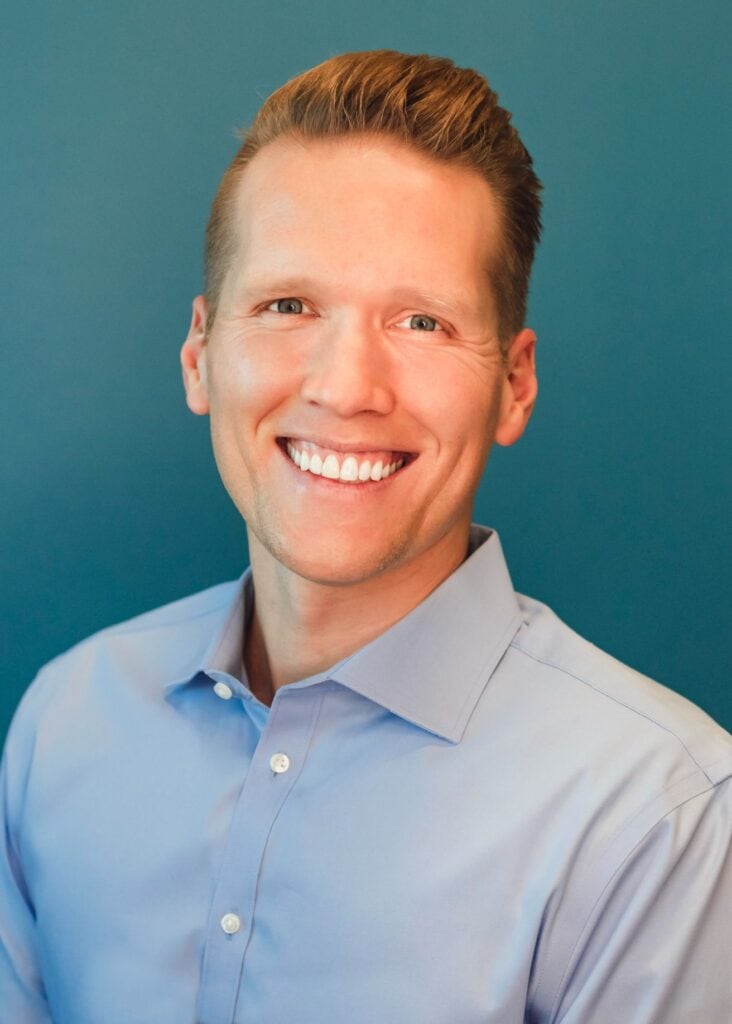 Dr. David Garlock
We had just taken braces off of a patient who had since moved out of state. She had flown back to Colorado just for this occasion, and her mom, unable to make the flight, watched via FaceTime. As I sat there in my scrubs and watched this girl reveal her new smile to her mom over the phone, they both burst into tears. They were ecstatic with the results, but my heart went out to this mom who wished she could be there in person to celebrate this milestone in her daughter's life. Getting your braces off is a huge deal, and I get a front-row seat to the show every day! That's why I love what I do. Every day I'm excited to go into the office to welcome and treat my patients. Aligning your teeth will increase your confidence and improve your health in measurable ways, but I'm not just here to fix teeth. I am here to build your trust and forge relationships. Then, on that magical day when those braces come off, whether in person or watching on a phone from hundreds of miles away, we will celebrate together.
Education & Continuing Education
After a year at Brigham Young University and 2 years at Portland State University, Dr. Garlock received a Bachelor of Science and graduated summa cum laude. Dr. Garlock then attended Oregon Health Sciences University Dental School where he graduated at the top of his class with honors.
While in dental school, Dr. Garlock spent much of his time serving in the community. He volunteered as a Boy Scout leader, provided dental health education to children, teens, and adults through various community organizations and schools, and provided dentistry to the underserved children of Portland.
After dental school, Dr. Garlock's prior achievements were recognized by the world-renowned Saint Louis University Department of Orthodontics, which allocated Dr. Garlock a spot in their residency program. While there, he received an additional two and a half years of specialized postgraduate training in orthodontics, earning a master's degree in dentistry in the process. Using the latest technologies and advanced treatments, he learned how to combine art with science to create beautiful, balanced, and healthy smiles. Now we humbly esteem him as Aurora, CO's best orthodontist!
Dr. Garlock is committed to continuing his education, ensuring that he is giving you the best possible care. As such, he serves on the Advisory Board for the prestigious Seattle Study Club chapter here in Denver. This role allows him to serve, instruct and learn with the best dentists and dental specialists in our area. Dr. Garlock is also a member of multiple national orthodontic study clubs where he collaborates with and learns from the top orthodontists in the world. His lectures and instruction on Invisalign and other orthodontic treatments have proven him as a leader in the field.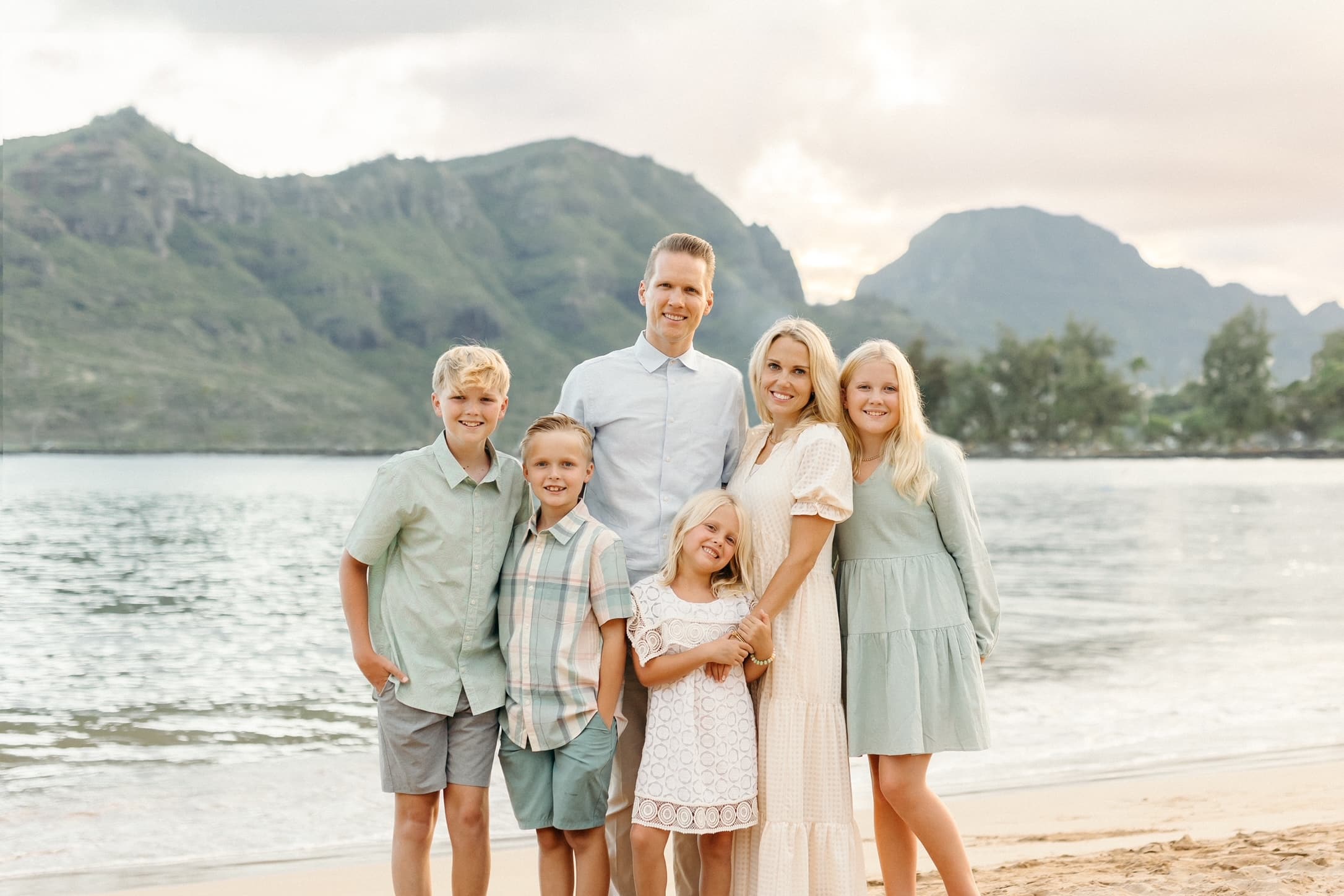 Outside The Office
I've been blessed with 4 beautiful children and an amazing wife. They are my top priority and my motivation to be the best that I can be. I'm your classic washed-up athlete. I love playing basketball, tennis, golf, skiing, mountain biking, and just about anything else where I can be competitive and physically active. My most prized possession and priority is my family, and I feel that building relationships with them, along with those around us, helps our community grow and strengthen and become a richer environment for all.