Dr. Garlock, our orthodontist, and his staff will always take time to make sure you've been seen, heard, and treated with the highest level of care. You'll never get the sense that you're in an orthodontic factory. When you visit for the first time, you'll notice that you are treated like family right away. Simply put, we will always strive to surpass your expectation of what orthodontic care is.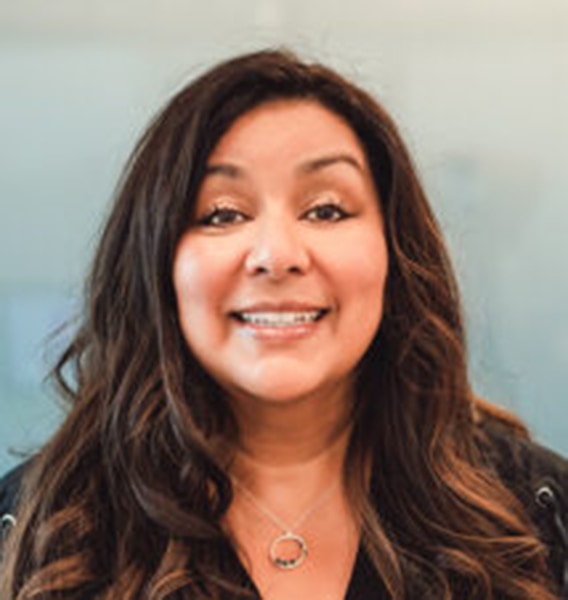 Jen is a Colorado native who joined Garlock Ortho in 2019 as an additional Treatment/Obs Coordinator. She has worked in various capacities over the years but a desire to work closer to home where she can still meet and interact with new people all the time made her a perfect fit for our office. One of Jen's hidden talents is what she refers to as her "dog nose", or her ability to sniff out smells and trouble. With triplet teenage boys this is more of a superpower than a hidden talent! She's a great asset to our GO family.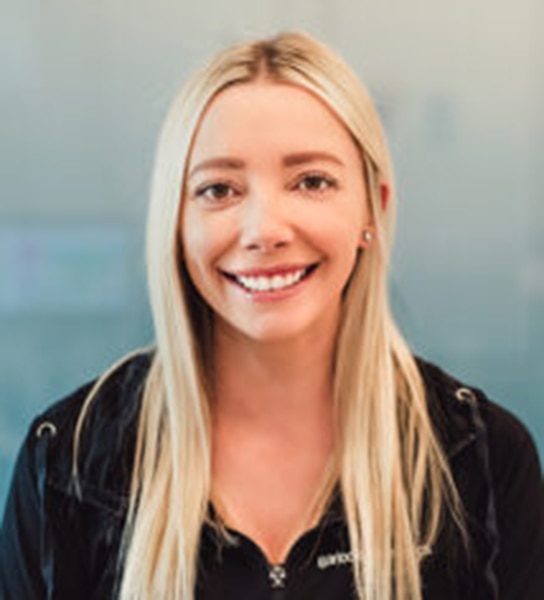 Jessica traded in the sea for the mountains when she relocated here from Florida in 2020. We're glad she did because her infectious personality and eight years of experience are a great asset to our team! After skiing in Colorado last winter and an invitation from her sister to make a permanent move to the Rockies, Jessica agreed. She brought along her dog, a spoiled golden retriever named Sadie. She's excited to explore all Colorado has to offer, whether it's skiing in the winter or hiking in the summer. Fun fact: Jessica played Timon and Wendy at Disney World! Anyone who can dress like a meerkat for children deserves a spot with Garlock Orthodontics.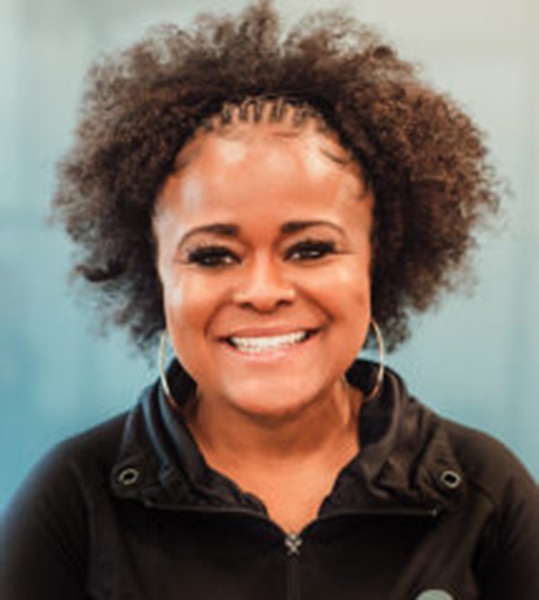 Tina
Patient Care Center Manager
She didn't fix the gap in her teeth until she started working for an orthodontist, and the transformation in her confidence was unreal. Now she's part of that process for other people, and after 16 years, she says that feeling of literally changing someone's life never gets old! When she's not running her son to baseball or her daughter to cheer practice, you'll find her hanging out with her little grandson and his momma. One day she's going to try out for The Voice and rock the music world, but in the meantime, she's already living the dream. She looks forward to seeing you in the office!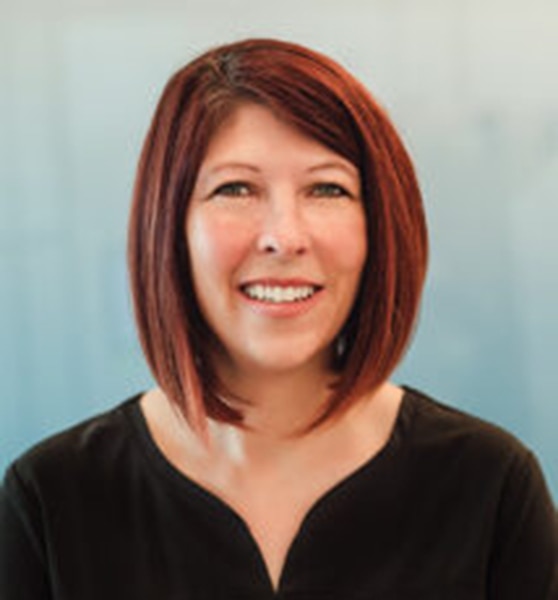 Heather is a Colorado native who has been working for Garlock Ortho since 2017. Heather is somewhat a jack of all trades in the office, but for the most part she is what we call our "Insurance Queen". She's been married for over 20 years to her husband, Eric, and she has two daughters, one of whom just got braces! She loves working in a positive, fun environment where she feels like part of one, big family, but Heather especially relishes the relationships with the patients. Watching the transformation in people's smiles is one of the biggest perks of the job. When she's not busy working or hanging out with her family, you can find Heather volunteering at the animal sanctuary. What else would you expect from someone who owns a hedgehog? (Did I mention she loves snakes?) She is a vital part of our Garlock Ortho team.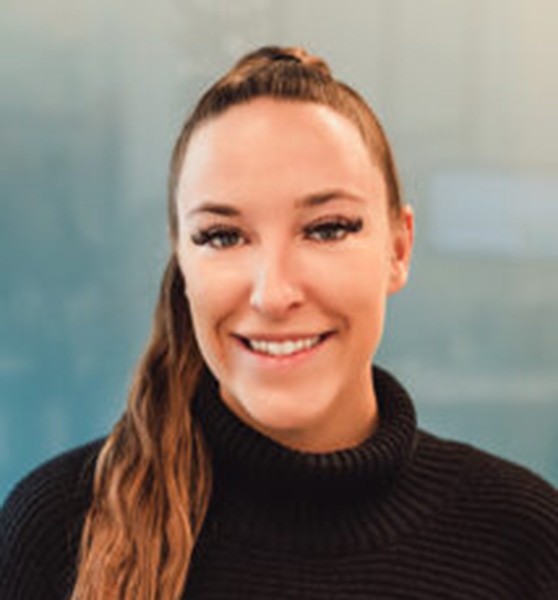 Morgan is a Colorado native who recently transferred from Mesa State to attend Metro. She's happy to be back in Denver studying communications and working for us! When she's not working our front desk, taking your photos, or hanging out with her friends, you can find this girl dominating on a volleyball court. She's a force on and off the court, and we love having her on our team! We are confident you will too.
Kristy was raised in southern California, and even though she's lived in Colorado longer than anywhere else, the beach will always be home. She has a BS Degree from Brigham Young University and managed to raise two children without ever having CPS called. She's the Marketing Director at Garlock Orthodontics, so when she sees you at the office and asks to take your picture for the internet, she's not a creeper; she's just doing her job. She remembers what a game-changer it was when she got my braces off, and she says it's incredibly rewarding to see others have that experience. Dr. Garlock and his assistants genuinely change lives, and she considers it a privilege to be part of it in some small way.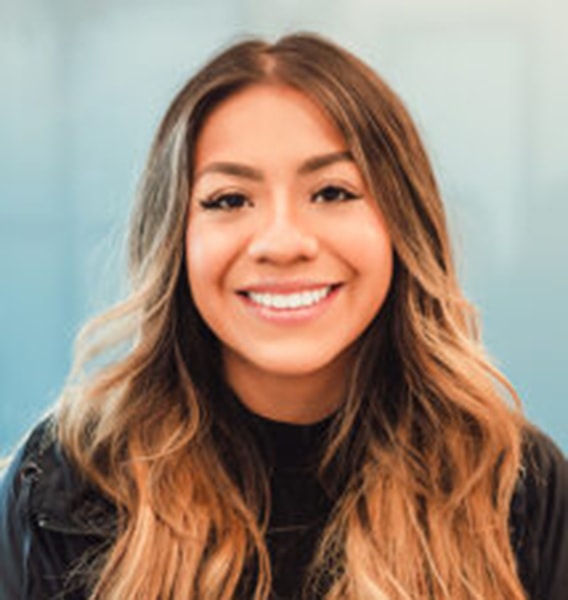 Nicole is the most full-circle member of our staff as she was one of Dr. Garlock's first patients! Now she's one of the first voices you will hear when you call our office. Nicole is currently attending business school at CU Denver. As a Colorado native she shares the Centennial State with her sister and prefers the summer activities to the winter activities. A former dancer, an avid reader, and a full-time student in addition to a full-time employee, Nicole is a force to be reckoned with! We are grateful to have her on our team.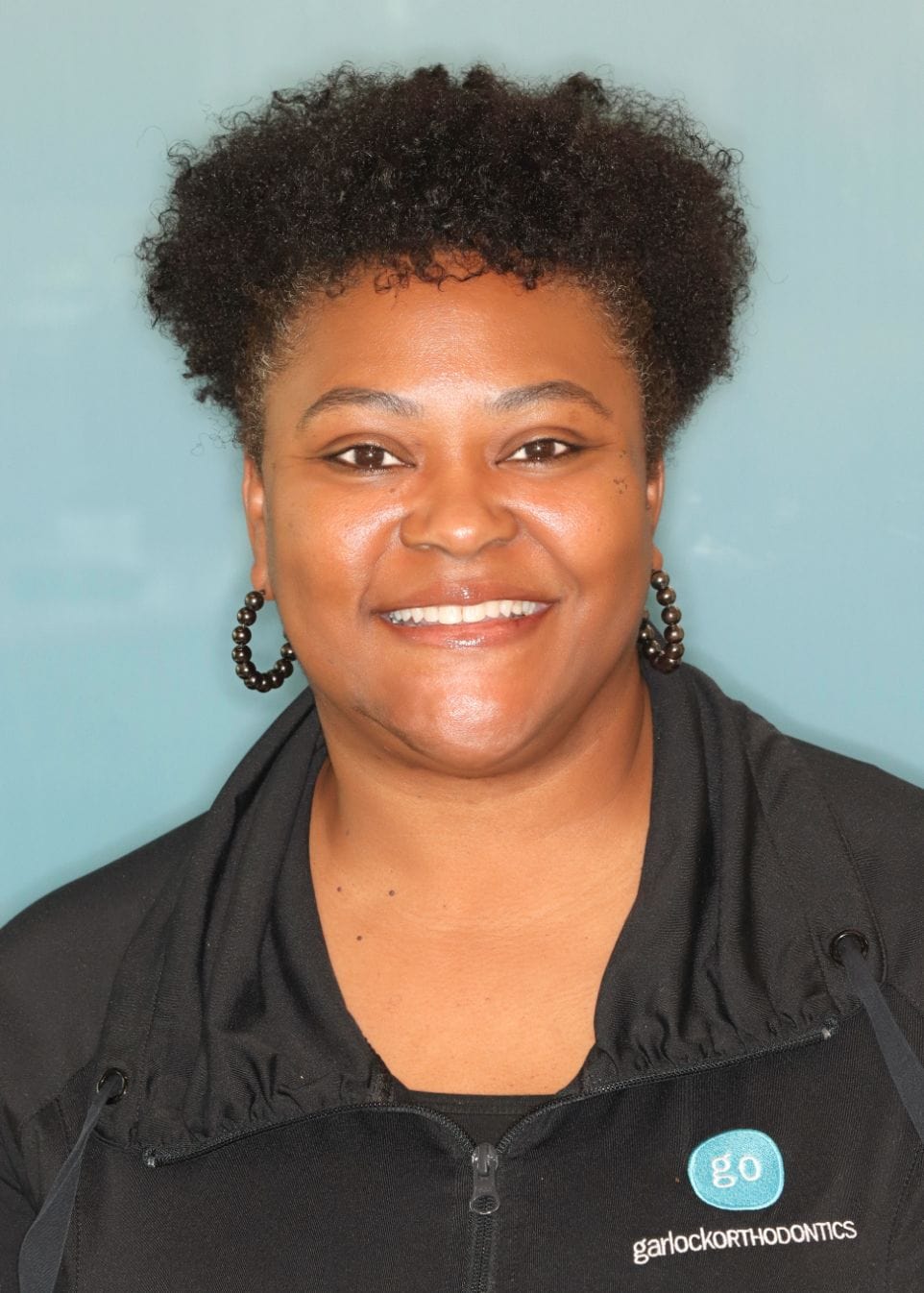 People are always telling Alicia she's the kind of person they feel like they can talk to about anything. She loves that quality in other people, so she tries to live that way. We think it's working! As our front desk concierge, it's the perfect trait to have. Alicia has lived all over, including a 6-year stint in Italy. She has a BS in Health & Human Development and a minor in Psychology. As a mother of two adult boys and grandmother to one perfect granddaughter, spending time with family is one of Alicia's favorite things to do. When she's not doing that, you can find her listening to Fred Hammond on Spotify, watching movies and shopping.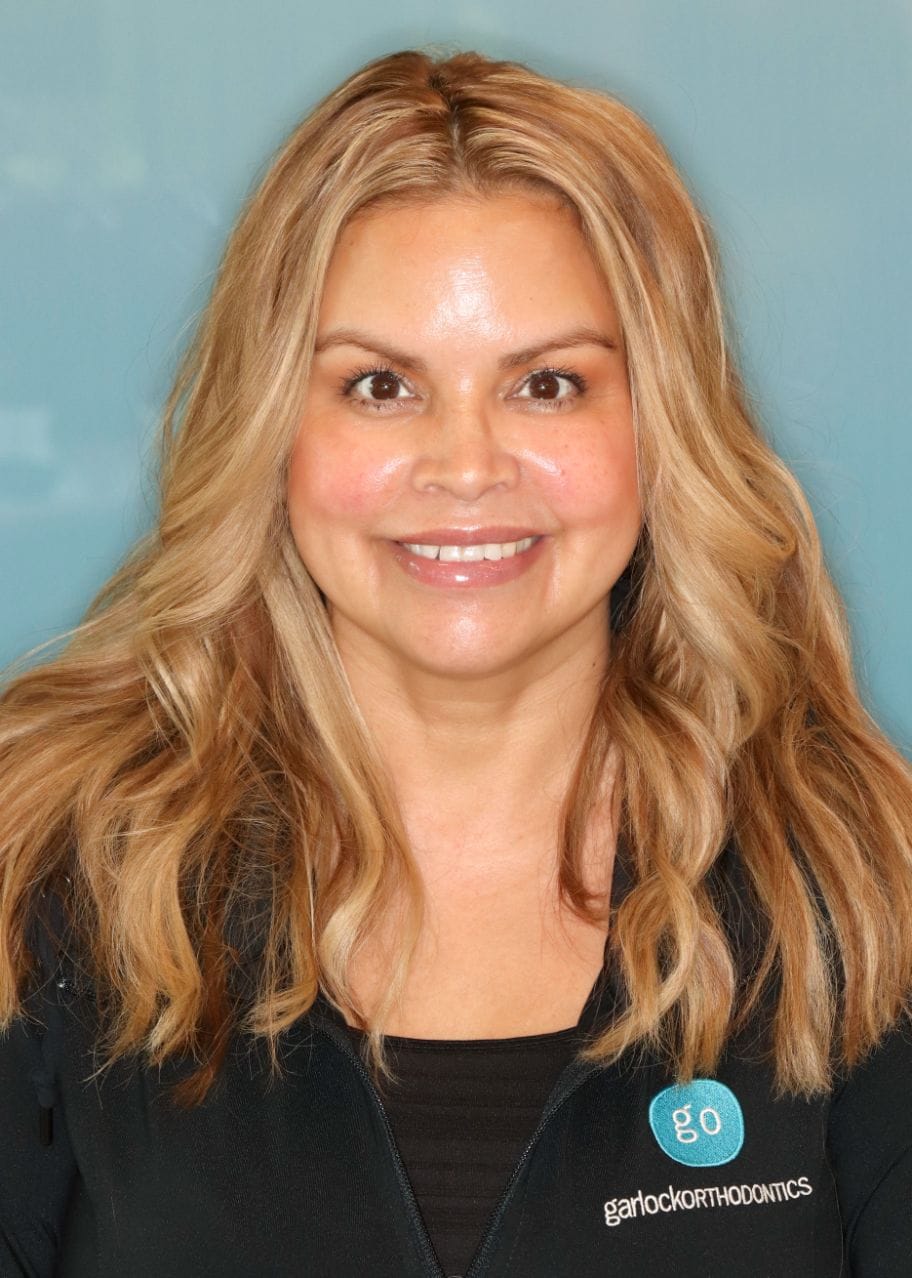 From mortgage lender to blackjack dealer, Silvia has worn a lot of hats over the years. Now she works as our front desk concierge, and we couldn't be happier about it. Originating from the Los Angeles area, Silvia has called Colorado home for 30 years now. She has spent a lot of her life caring for others, which makes her a natural fit for our front desk. Silvia always puts family and the Lord first, and still manages to make time for her dog, Snoopy!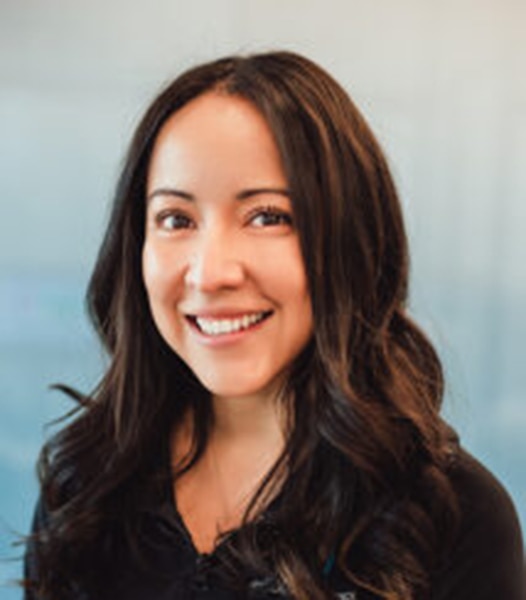 Ana is a dental assistant and has been with Dr. Garlock since 2017. She says it's been amazing working with him and all the staff and all the great patient relationships she's built here. She's always loved seeing people smile, but not everyone smiles because they simply don't like the way their smile looks, so she's always wanted to help in building up that confidence. She says working in a fun environment that can also bring laughter and smiles to patients is an amazing feeling! In the words of Marilyn Monroe, "A smile is the best makeup any girl can wear."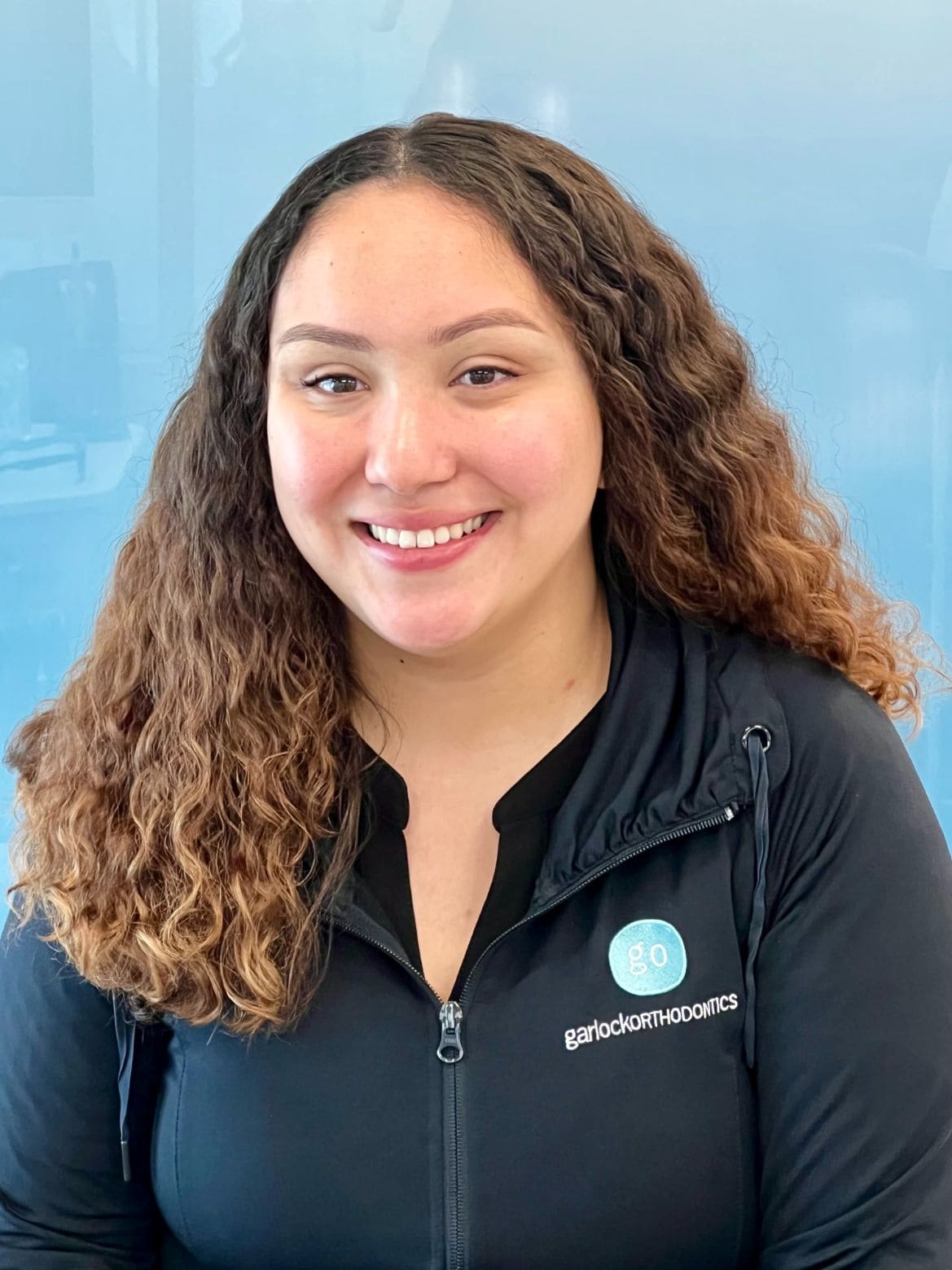 Cienna jump-started her career in high school when she entered a dual-enrollment program and attended dental assisting school during her senior year. Now a mother of two littles, Cienna loves that her kids have brought out her inner child. She gets more excited about their toys than they do! When she's not basking in the chill vibes of our office, Cienna likes to travel, bake, and collect hairbrushes. (It's ok, we don't get it either.)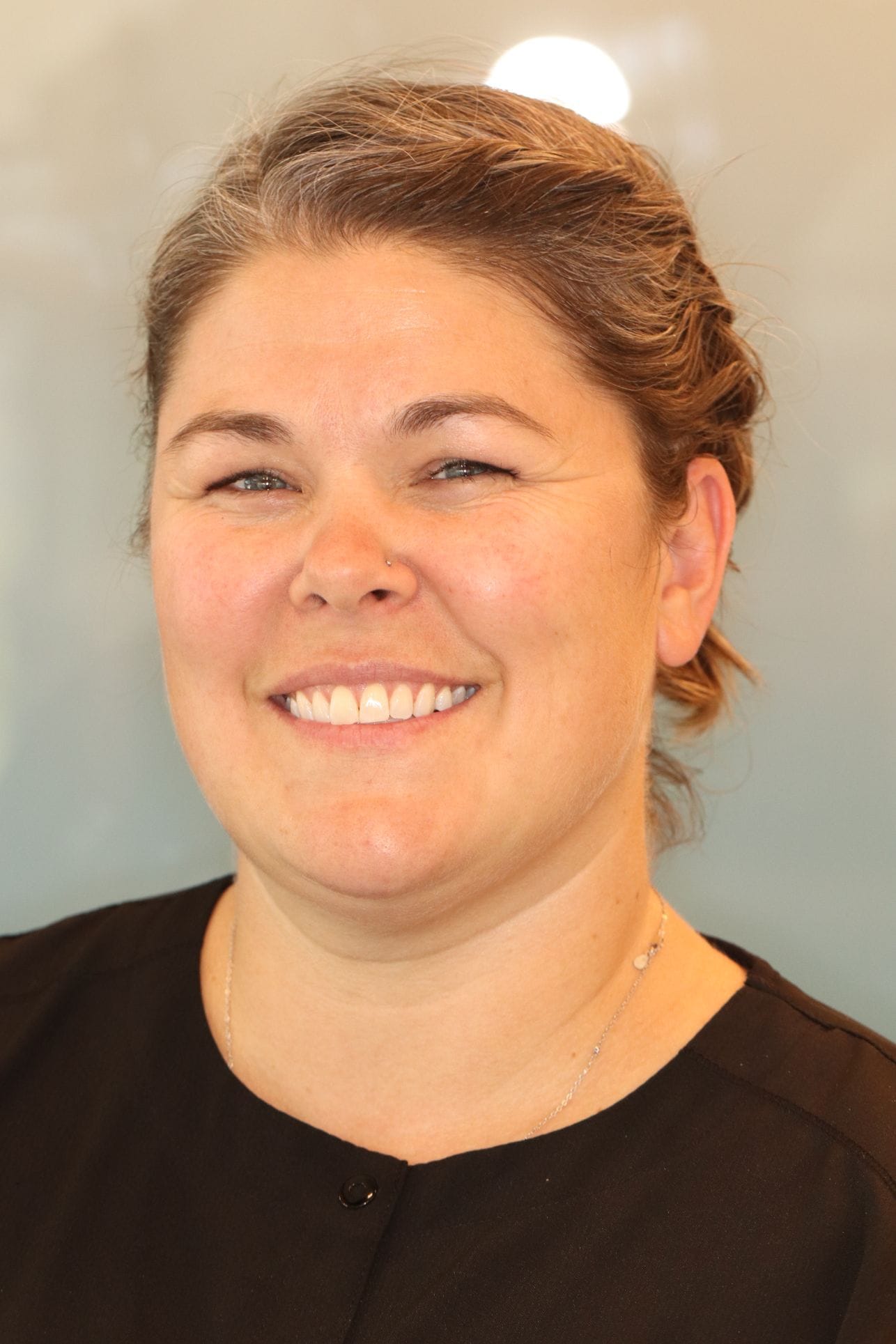 The old adage that, "you learn what you live" has never been truer than in Jessie's case.  Jessie entered the world of orthodontia after watching her mom invest in the industry.  They even spent 5 years working side-by-side together!  Now, 22 years later, Jessie is still going strong.  Her favorite appointments are when people finish their treatment because they are extra happy to see you and get their braces off.  Outside of the office, Jessie's life is consumed with the football schedule of her two boys, the walking schedule of her two boy dogs, and the daily feedings of her boy guppy.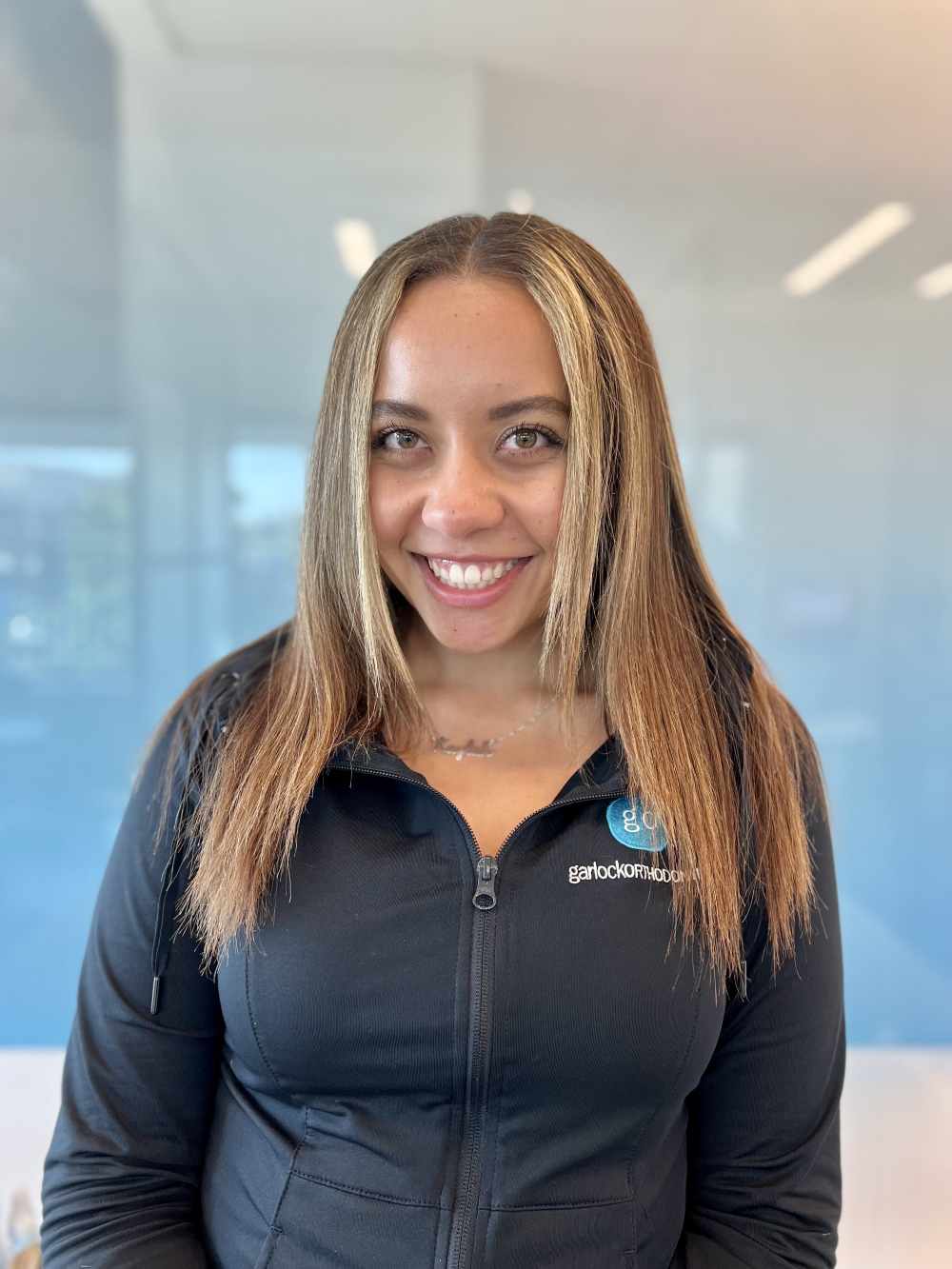 Kaylah's not the type who likes to sit behind a desk, so she's the perfect fit for serving our patients. There's never a dull moment! Kaylah graduated in 2018 from Cherokee Trail High School and received her associate degree in science. While Kaylah ultimately pursues her bachelor's degree in biology, she's polishing up on her keen interest in the dental / orthodontic field as an assistant. Once a patient of Garlock Orthodontics, she has learned to put into practice all the skills that once guided her through her own journey of getting braces on and off. We are confident you will love her as much as we do!