Our Technology
Aurora, CO
At Garlock Orthodontics, we're committed to always using the most state-of-the-art technologies to ensure you get the best, most efficient, and safest orthodontic treatment.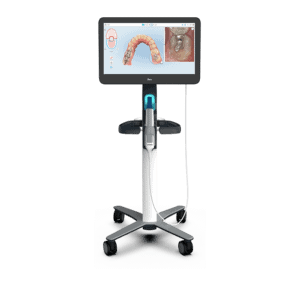 iTero Intra Oral Scanner
With the use of digital impressions, gone are the days of goopy impressions to start your Invisalign treatment. Within minutes, our iTero scanner will take thousands of pictures of your teeth and construct a 3D image of your teeth and gums. With this 3D image, we can then send it to the appropriate laboratory to get your treatment started. No nasty tasting, throat gagging, suffocating goopy impressions!
Some of the benefits of using the iTero scanner in comparison to traditional impressions include:
Better accuracy
Less time in the chair
Faster turnaround time to begin your Invisalign treatment
Ability to visualize treatment in 3 dimensions
More comfortable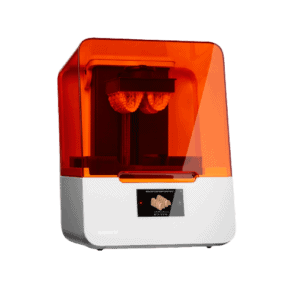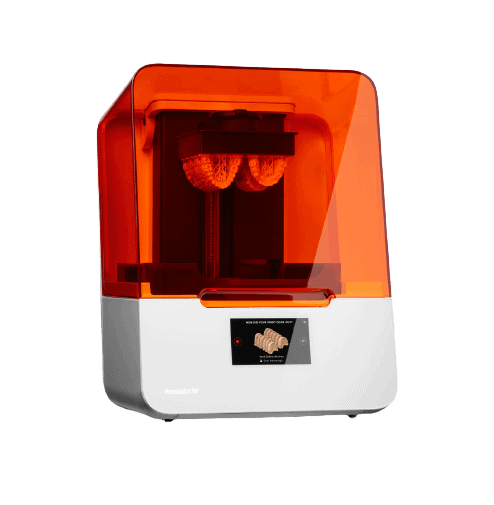 3D Printing
Our 3D printing technology allows us to create your clear aligners straight from the 3D model we generate using the iTero scanner.
Dr. Garlock sends a digital image of your smile to our 3D planning software, which we use to design a sequence of aligners that will gradually shift your teeth into the ideal position. Each treatment plan is tailored to the individual patient, enhancing your overall comfort and the effectiveness of our orthodontic treatment. Additionally, the planning program provides us with complete control, great accuracy, and clear aligners and retainers.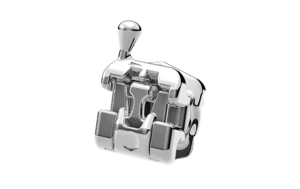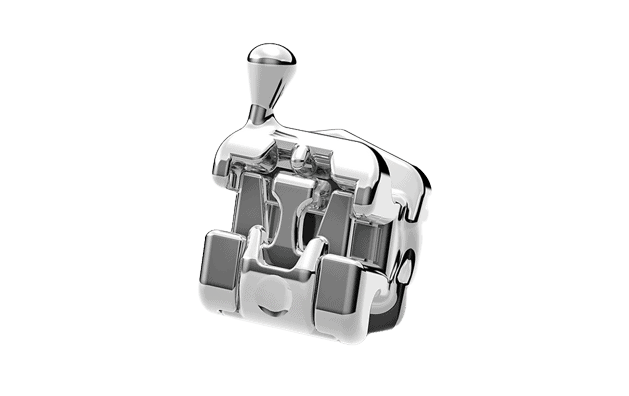 Pitts21™ Brackets
Pitts21™ self-ligating braces are an orthodontic treatment Dr. Garlock uses to correct misaligned teeth and/or bite issues, such as an overbite, underbite, or crossbite. The method is referred to as "self-ligating" because the memory wires gradually align themselves with the brackets to straighten teeth.
These brackets differ from braces in several ways. The wire-threading technology used in Pitts21 braces reduces friction and eliminates the need for elastic bands. Additionally, the brackets are thinner and placed higher on the teeth, closer to the gum line, creating a more discreet appearance during treatment.
At your initial consultation, Dr. Garlock will take an impression of your teeth and create a tailored treatment plan based on your specific needs. A significant benefit of braces with the Pitts21 system is that they require fewer appointments since no physical tightening is needed. In addition to this, patients can enjoy a variety of aesthetic and functional benefits with Pitts21 self-ligating braces, including:
Pitts21 self-ligating braces can rearrange the teeth faster and with less effort, which frequently makes the treatment more comfortable.
The brackets are constructed with a reduced profile on the teeth and rounded corners, making them less likely to irritate the lips and soft tissues of the mouth.
Less force is required to move the teeth.
Patients typically require fewer maintenance follow-up appointments.
It is more simple to brush, floss, and remove food from braces.
Depending on the needs of each patient, additional oral appliances such as palate expanders and headgear are often unnecessary.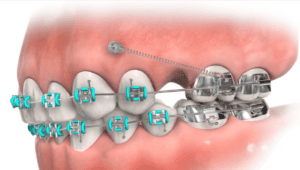 Temporary Anchorage Devices (TADs)
When used correctly and in appropriate situations, TADs allow patients who would have otherwise required surgery, to receive non-surgical treatment. Having been trained in the most progressive and clinically successful techniques of TAD placement, Dr. Garlock and his staff are experts at advancing your orthodontic care with these devices.
As always, our goal at Garlock Orthodontics is to provide excellent care with as little discomfort as possible. To minimize discomfort, a strong gel anesthetic used to numb the gum tissue will be placed with a cotton swab. Once numb, the doctor will gently place the TAD. The entire experience is quick and painless. The only thing that should be felt is a slight pressure as the TAD is placed; however, within a day, you will no longer be able to feel the device. Once your treatment has come to an end, we will remove the TAD using a similar procedure.
If you happen to feel discomfort with your TAD, over-the-counter medications such as acetaminophen or ibuprofen will resolve the pain. However, if the pain continues, please don't hesitate to call us; we will work quickly to resolve the issue, as you should not be experiencing any long-term discomfort with TADs.
You will provide the same care for your TAD as you will with your braces – each time you brush your teeth, gently brush on and around the TAD. This will prevent unwanted plaque buildup.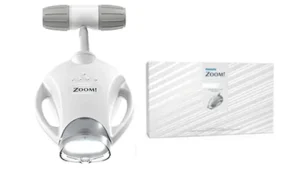 Zoom Teeth Whitening
As some of the latest technology in teeth whitening, Zoom uses blue LED light-accelerated technology to remove the discoloration that naturally dulls your teeth over time. The treatment works by covering the lips and gums with a protective cover, keeping only the teeth exposed. Next, Dr. Garlock will apply the whitening gel to the teeth, where it will remain for approximately 15 minutes. The hydrogen peroxide-based gel works in conjunction with the light to reach into the enamel of your teeth to effectively remove stains. The process of applying the gel is repeated for three to four 15-minute sessions, depending on your comfort and the level of whitening you want to achieve. Simply sit back and relax while we do the rest! Once the whitening process is complete, a different gel is applied to the teeth to lessen tooth sensitivity.